Howdy.
I'm James.
Thank you for your interest in working with me.
Since 2010, The Savvy Backpacker has become one of the top budget travel planning resources on the internet. Our audience is comprised of a wide range of travelers but our biggest demographic is budget-minded travelers in their 20s and 30s. Our readers come to us for advice on where to visit, what to pack, what gear to buy, and how to plan a successful trip through Europe.
If you look at the site you'll notice that I'm not an Instagram model.
I don't travel with 20 outfits (in fact, you'll notice that I re-wear the same clothes a lot).
I don't have the patience to take 97 perfectly curated photographs of my dinner. In fact, I don't even travel with a fancy camera.
But I do make every effort to provide in-depth, well-researched, and practical advice that people can actually use to plan their trip to Europe. My goal is to always put myself in the shoes of an average budget traveler who is looking to get the most value out of their trip — because, well, that's what I'm looking for as well!
With that in mind, I'm always interested in working with companies to promote travel-related products and services. I also love working with tourism boards so send us an email if you think we'd make a good partner.
So let's chat! You can reach us at james@thesavvybackpacker.com to discuss advertising opportunities.
WEBSITE STATS FOR January 2020
250,000 unique visitors
550,000 page views
Active on Facebook, Pinterest, Reddit, and Twitter
68% visitors from US, 13% UK, 4% Canada, 4% Australia
PAST PRODUCT REVIEWS, SERVICE REVIEWS, SPONSORED POSTS, GIVEAWAYS, ETC.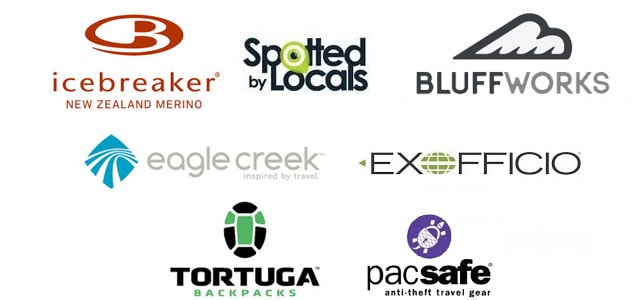 I'm happy to review travel products, gear, and services. I have a high standard of integrity so I always give fair and honest reviews of everything I review. I'll also consider sponsored posts, giveaways, and other promotional activities — just send an email with your ideas to james@thesavvybackpacker.com
DISPLAY ADVERTISING
If you are interested in buying advertising space on our site please contact us at james@thesavvybackpacker.com